Innovative technologies for interacting with the virtual world.
We have a wide variety of hardware for all types of projects, such as the Oculus Rift, HTC Vive, Gear VR and Microsoft Hololens. Check out our Equipment page for more information.
Assistance to help make your virtual reality project a success.
Immersive Space staff are available on-site to help with questions related to hardware and software. Our staff can also provide tutorials for tools and resources related to VR development.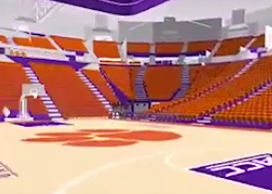 Equipment and resources available to bring your ideas to life.
Hardware, including our backpack PCs and high-end gaming PCs, as well as software, including Unity and Steam VR, are available for application development and live testing.